Audio Equipment buying Guide for Voice over Artist 2021 – Are you a voice over artist or thinking of being one? This Audio Equipment buying Guide is absolutely for you. We will explore various options available for podcasting and voice over artists and conclude with our recommendation. Please note that our recommendation is based on our sales record and the feedback received from our customer who has purchased their audio equipment from us.
As you are aware the voice over and podcasting market is very competitive and it really needs a perfect audio quality to stand out in the crowd. A careful study and understanding of the voice over audio equipment make the life easier in choosing the right equipment for you. Hence, we are lifting that heavy part for you as we know your time is valuable. Moreover, it becomes really confusing to choose the right audio gears when there are plenty of options in the market.
Let's talk about the basics of voice over.
Voice over is a recorded sound which is used in Media production such as radio, television, film making and advertising. Basically, the voice over is read from a written script and the most commonly used in advertising industry at the moment. The increased demand of voice over is due to the spike on digital marketing caused by recent pandemic all over the world.
Understanding of audio Recording Process for voice overs.
Audio for voice over can be recorded in various ways:
Using an iPhone or Android phone with or without an external microphone.
Using the laptop with USB Microphone.
Using the laptop with audio interface and condenser microphone.
Recording of voiceover or any kind of audio is possible from a good smart phone either that is android or IOS. However, in this guide we are discussing about professional quality voice over sound equipment. You can click on below what's app or live chat option and speak to our customer service executive if you want to see what are the available options for mobile recording.
The most common and easiest way to start recording voice over is to use the Laptop and USB microphone. You just need to plug the USB Cable to Microphone and the laptop then you are good to go. Here are couple of recommended options for Best USB Microphone for Voice Over.
Shure MV7
Inspired by the legendary SM7B, the MV7 is a dynamic microphone with both USB and XLR outputs for use with computers and professional interfaces alike. With Auto Level Mode, you can let the microphone do the work for you.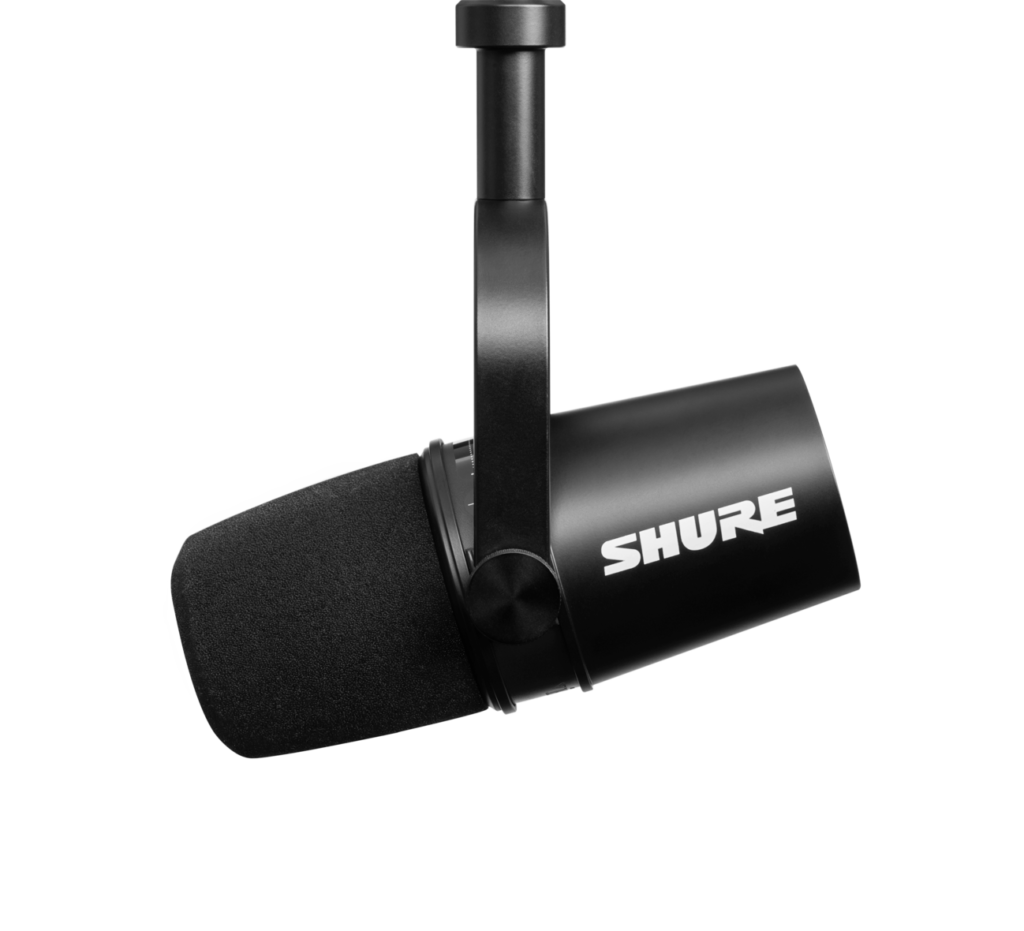 Rode NT USB
The NT-USB is a highly versatile side-address microphone that is ideal for recording singing and musical performances in addition to spoken applications such as podcasting and voice-over.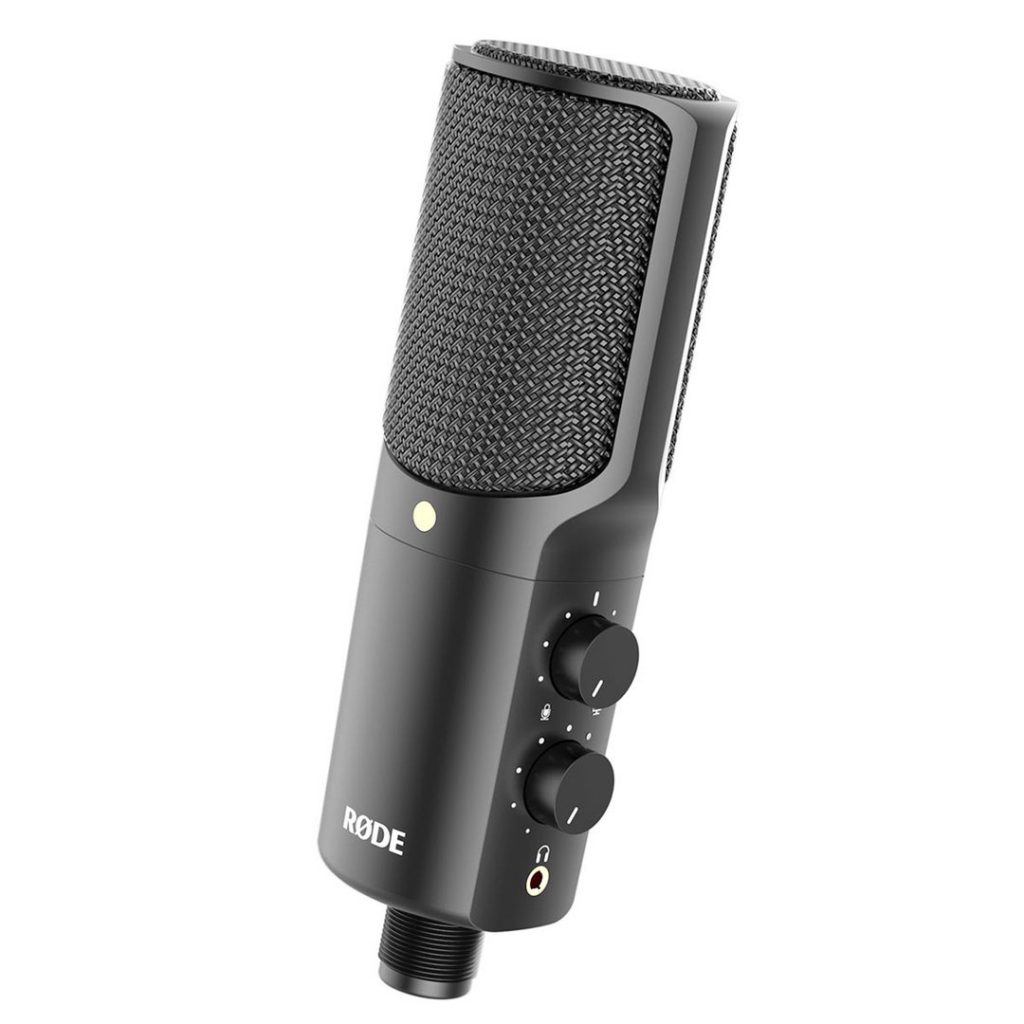 Blue Yeti Pro Microphone
The world's top artists use Blue XLR microphones in the studio, and Yeti Pro brings that heritage to your desktop. The proprietary capsule design delivers rich, detailed sound, while the premium A-D converter enables high-resolution 24-bit/192kHz audio recording direct to your computer.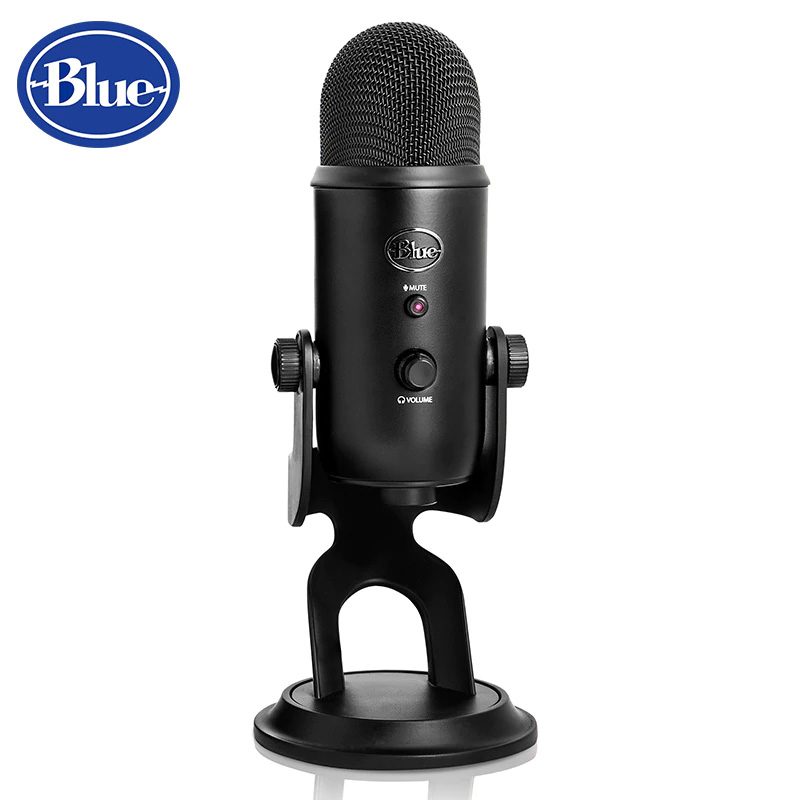 Samson G-Track Pro
All-in-one professional USB microphone with audio interface Ideal for podcasting, gaming/streaming and recording music with Dual 1″ (25mm) condenser capsule.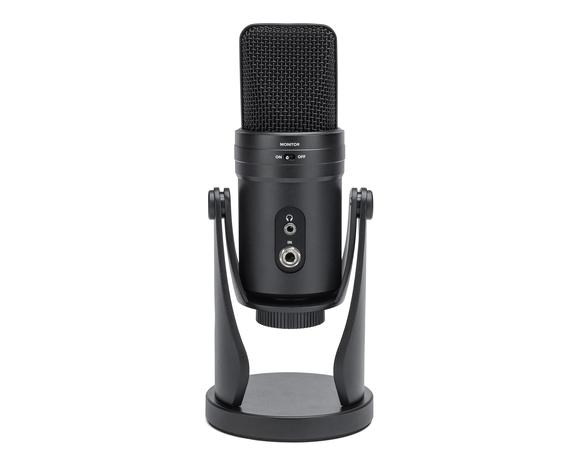 These microphones are plug and play and you can start recording in any of the available software without any hassles.
Let's explore a bit more professional setup that is used for broadcast quality voice over and podcasting.
In this section we are explaining the voice over recording setup using Audio Interface / Mixer and XLR Condenser microphone.
The following mixers are great to be considered for whether it's for voice over recording or podcast, These are professional, portable and great sound mixers for professionals.
The following list of Microphone can be considered for voice over audio equipment.
Here is the list of recommended boom arm for the microphone.
Following headphones are great for considering.
Conclusion:
There are many choices for voice over artist to choose from when it comes to audio equipment. Choosing the right sound equipment will ensure the long lasting and the comfort for you work. Above mentioned are some of the best options available in the market and we offer the best price at Sound Town Electronics.
Please feel free to contact us by clicking the what's app icon below if you need any further clarification and assistance in choosing the right voice over equipment.