All You Need to Know About DJ Equipment is it provide you with the equipment needed to play amateur and professional gigs and karaoke nights. Use turntables to spin vinyl records, and CD and MP3 players for playing digital media. If you DJ using a laptop, browse the wide range of DJ controllers, mixers, and software.
The DJ Equipment market has grown dramatically in the past decade. Where once there was a limited palette of choices, now there are many ways to DJ and just as many products to get you there. Today there is an incredible amount of choice available depending on what you want to achieve and how much you want to spend.
Audio Shop Dubai offers various model of DJ Equipment at the best price in UAE. We have DJ Equipment  from Denon and Many More. Select your choice to buy best DJ Equipment in UAE.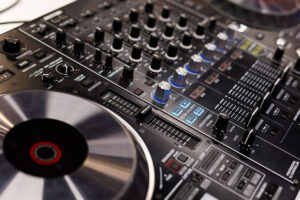 Looking for more ? Sound Town Electronics is anytime there for you to serve the best audio equipment's including DJ Equipment at the range of price that you are actually looking for.
Showing 1–20 of 41 results
Reloop Touch 4-channel DJ Controller

Command Your DJ Rig Like Never Before

Once you see the Reloop Touch in action with its integrated 7″ touchscreen, you won't want to go back to your old DJ controller. Imagine being able to browse tracks, organize your media library with drag-and-drop simplicity, and mix video clips, all from your DJ controller. Designed from the ground up for deep integration with VirtualDJ software, Reloop Touch offers 4-channel mixing, performance pads, fader effects, and platters for extensive hands-on performance.
Showing 1–20 of 41 results