Description
Inspired by the legendary SM7B, the MV7 is a dynamic microphone with both USB and XLR outputs for use with computers and professional interfaces alike. Connect via USB and explore additional set-up features and Auto Level Mode within our ShurePlus™ MOTIV app, to control your vocal tone, and distance from the microphone. With Auto Level Mode, you can let the microphone do the work for you.
Not everybody is lucky enough to record in sound-treated studio, so the MV7 is equipped with Voice Isolation Technology so it's laser-focused on your voice to give you a professional recording, without any background or room noise. Once recording, use the built-in 3.5mm headphone jack to monitor your sound and adjust mic gain, headphone volume, monitor mix and more using the built-in touch panel.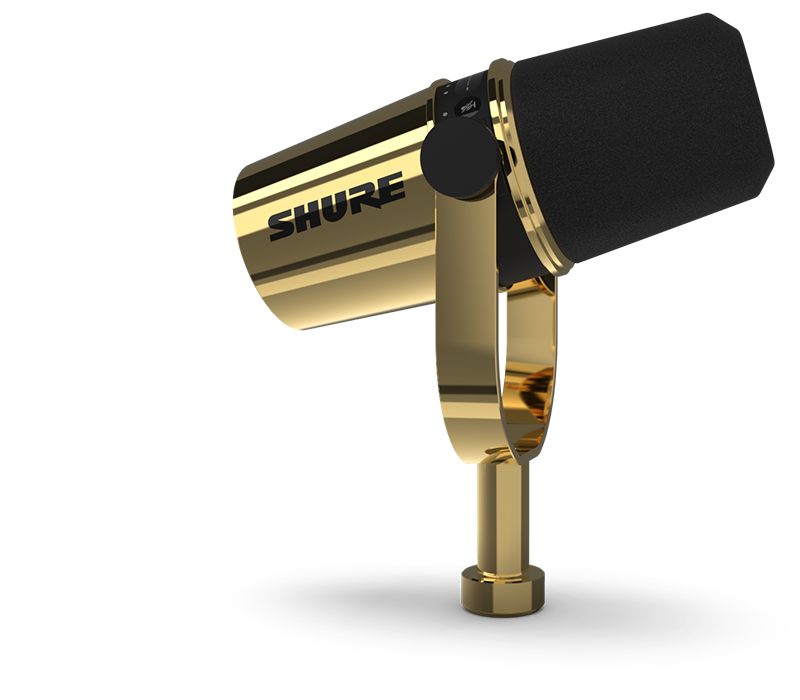 Shure MV7-GOLD Features:
USB and XLR outputs
Voice Isolation Technology
Activate Auto Level Mode
Integration With ShurePlus™ MOTIV Apps
Customizable Sound Signature
Optimized Mic Position Presets
Also see more of Shure at amazing price exclusively at Sound Town Electronics.