The clear Sennheiser IE 40 PRO are in-ear monitoring headphones offering high output and broadband frequency reproduction for musicians, vocalists, and audio engineers in clubs, concert venues, and houses of worship. They feature 10mm dynamic drivers, which produce a 20 Hz to 18 kHz frequency response and a maximum SPL of 115 dB while maintaining phase coherency and low distortion.
The compact housings are designed to be light and comfortable. With up to 26 dB of passive noise attenuation, they keep extraneous sounds out and allow you to focus on the mix. Swappable foam and silicone eartips are included for achieving a secure, personalized fit. The detachable 4.3′ headphone cable is terminated with a 3.5mm TRS connector to ensure compatibility with a variety of mobile devices, mixers, and headphone amplifiers. The IE 40 PRO in-ear monitoring headphones are supplied with a cleaning tool and a soft protective pouch.
One 10mm SYS 10 dynamic broadband driver per earpiece yields a wide frequency response of 20 Hz to 18 kHz with a strong bass foundation
Produces up to 115 dB maximum SPL for clear monitoring even on loud stages
Up to 26 dB of passive noise attenuation
Sennheiser's TrueResponse technology enables a single driver to cover the entire frequency range without crossover effects or phase differences
Reduces acoustic stress through precise, dissonance-free reproduction even at maximum sound levels
Ergonomic design and flat profile deliver a secure fit and comfortable wearing
Replaceable cable utilizes internal cable ducts and reinforced earhooks
MMCX connectors at headphones offer a reliable connection and easy cable swapping
Included eartips allow a personalized, secure fit.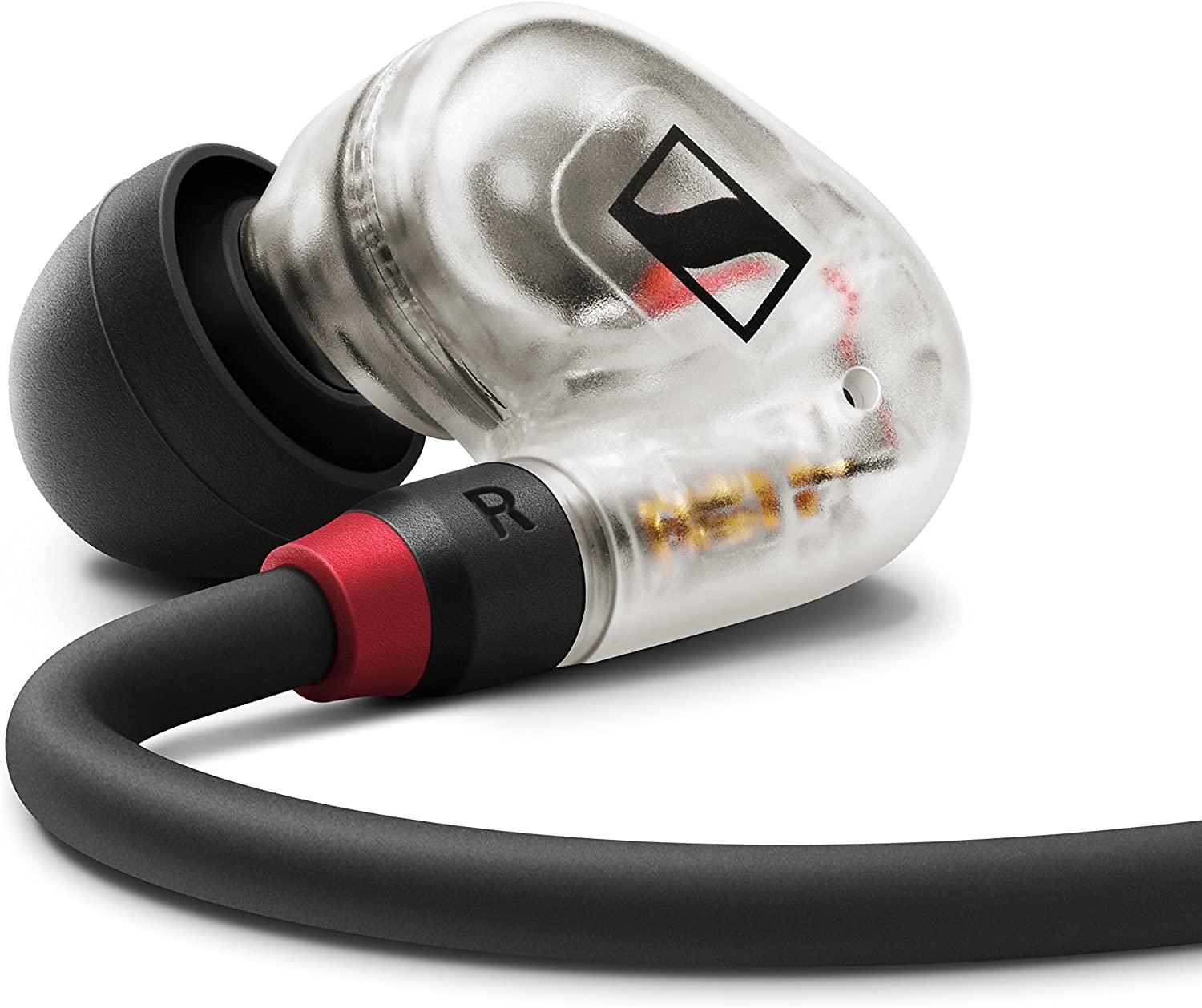 Also switch to our store Sound Town Electronics for more affordable products from
SENNHEISER .