The Maono brand of microphones are extremely good. These microphones feel so luxurious and have such a good build quality. It's a cost-effective brand, and offer more than their price. The audio quality of the microphones is excellent without any extra buzz or humming in the background.
This is one of the few low-cost brands that is truly nice and gives you more than you pay. The cheaper price tag doesn't really affect the products they produce. Maono's material is excellent for the use case scenarios of the majority of individuals.
Maono is established in the year 2014, and is one of the fastest growing manufactures of audio equipment in the world. The company has a wide variety of goods, including speakers, headphones, microphones and other electro-acoustic gadgets. Maono just offers a wide variety of microphone-related devices, including PC microphones, lavalier microphones, and even camera microphones.
Maono Best Microphones
Maono AU-A04T
It is especially suitable for studios, recording, broadcasting, meeting, and gaming, etc. whether you want to record outside on your phone or computer or need a mic to make voice calls from home.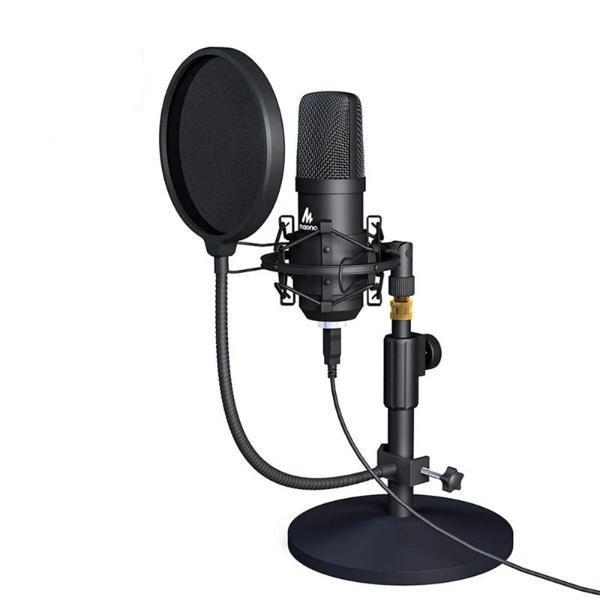 Maono AU-PM500 
The Maono AU-PM500 XLR Condenser Microphone is a true workhorse of the studio. It is a class large-diaphragm condenser microphone that successfully combines innovation and tradition. It is excellent for vocals as well as a wide variety of instruments.
Maono HD300
MAONO HD300 USB/XLR Dynamic Broadcast Microphone is a broadcast-quality dynamic microphone optimized for incredible performance in podcasting, livestreaming, and other speech or vocal applications.
Maono still maintains its goal of enabling Internet users to express their joy and contribute to it by using their voices. Maono is dedicated to establishing a prominent global brand for Internet audio products that produce quality sound. Engineers keep working hard and never give up on their goal of producing the best microphones and audio devices in the world.
Although it's a Chinese product, it rises from local seller to global manufacturer. Start-up companies should take note of this company's transformation if they want to be successful on a worldwide scale. With Maono Technology, the future of audio equipment might very well begin.
Audio Shop Dubai by Sound Town Electronics offers wide range of Maono Products. Start shopping at Sound Town Electronics at most affordable prices