Description
The Rode NT2-A is a professional large capsule (1″) condenser studio microphone with variable pick-up pattern, variable highpass filter and variable pad. These features provide greater creative control and versatility. Three 3-position switches located on the mic body provide the freedom to step from Figure 8, Cardioid or Omni polar pick-up patterns; from a flat response to either 40Hz or 80Hz highpass filter, and a Pad adjustment of 0dB, -5dB or -10dB attenuation. The heart of the NT2-A is the Australian-designed and -manufactured TYPE HF1 dual diaphragm capsule. The frequency and transient response of this new transducer has been voiced to complement today's modern recording techniques yet still evoke the silky smooth character of legendary microphones of the 50's and 60's. And just to make the NT2 A Studio Solution a home run, RODE is including a shockmount, cable, dust cover, and tutorial DVD! What an incredible deal!
Features
Large 1" HF1 gold sputtered capsule
On body control of polar pattern, HPF and PAD
Three position variable polar pattern – Omni, Cardioid or Figure 8
Three position variable High-Pass Filter – Flat, 40Hz or 80Hz
Three position PAD – 0dB, -5dB or -10dB
Ultra low noise
Internal capsule shock mounting
Includes RØDE SM6 shock mount, pop filter and dust cover
Designed and manufactured in Australia
10 year extended warranty when you register your microphone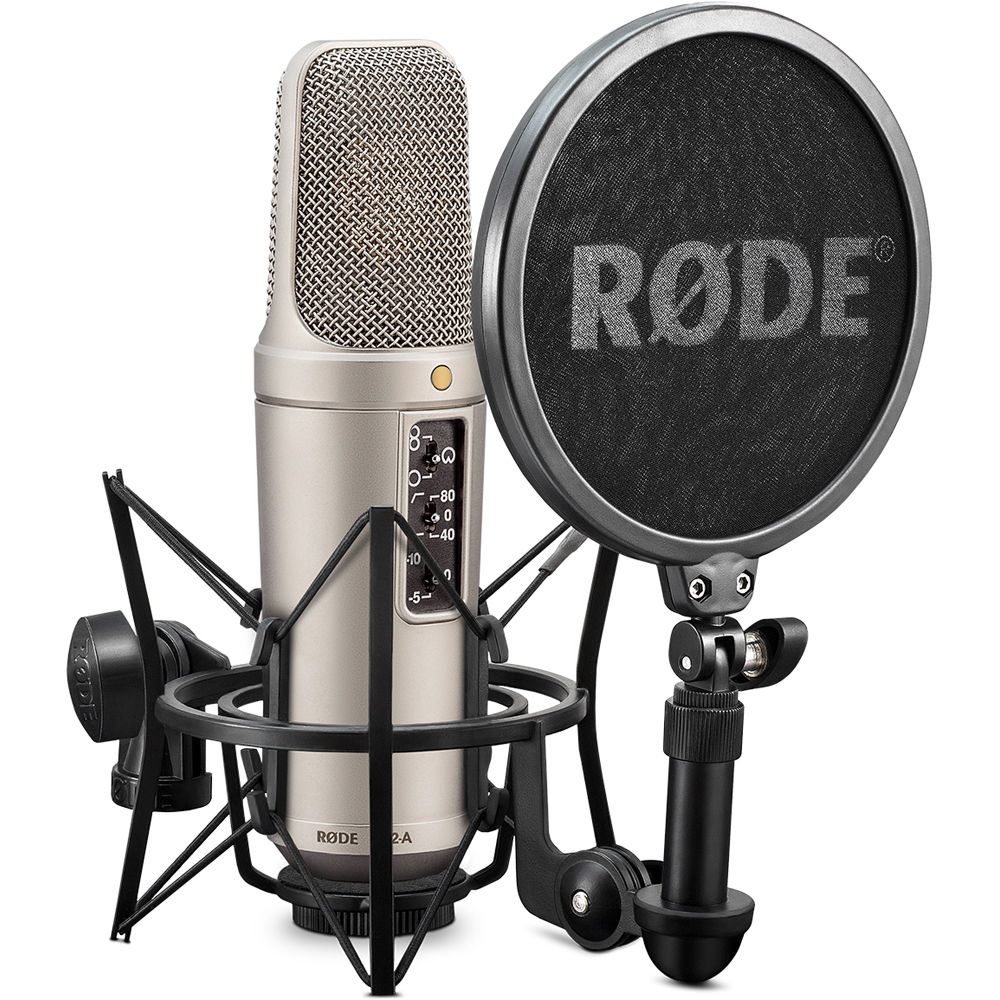 Get the quality Products of RODE at best price ever from Sound Town Electronics!