DJ headphones are a critical piece of equipment to decide which channel to be sent to master output and when. The headphones are necessary to block the external sound of speakers so that the DJ can listen to the next song clearly and plan the mixing to be as smooth as possible.
Headphones are ideal for mixing, and many people don't know how powerful they really are. There is so much you can do with headphones, and here is how to best use them.
DJ headphones are mostly over-the-ear as they need a higher level of noise isolation than provided by on-ear or in-ear headphones. On the whole, DJ headphones differ from standard listening headphones in a number of ways. For starters, each individual DJ is different and has their own preferences. It could be you require something you can throw on and off your head every couple of minutes, relying only on the key frequencies you need to match your beats.
Audio Shop Dubai offers various model of DJ headphones at the best price in UAE. We have DJ headphones  from AKG , Audio Technica, Pioneer ,Behringer and Many More. Select your choice to buy best DJ headphones in UAE.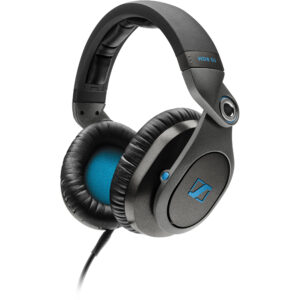 Looking for more ? Sound Town Electronics is anytime there for you to serve the best audio equipment's including DJ headphones at the range of price that you are actually looking for.
Audio-Technica ATH-M50X Studio Monitor Professional Headphones – Black

The Good The Audio–Technica ATH–M50x Professional Studio Monitor Headphones offer excellent build quality and very detailed, balanced sound with tight bass. They're also very comfortable and have slightly more cushiony earcups along with a detachable-cord design (three cords are included).