Arranger Keyboard is a professional piano app which allows you to play soundfont (Sf2) and KMP (KORG) instruments
Arranger Keyboard has 127 voices including standard GM voices and additional oriental voices. You can load Sf2 and KMP files from your device and use Sf2 and KMP banks.
The piano app has 432 Hz (Hertz) and 440 Hz tuning frequencies. You can set the frequenct from TMP (Tempo, Pitch, Frequency) menu.
Audio Shop Dubai offers various model of Arranger Keyboard at the best price in UAE. We have Arranger Keyboard  from Roland , Yamaha and Many More. Select your choice to buy best Arranger Keyboard in UAE.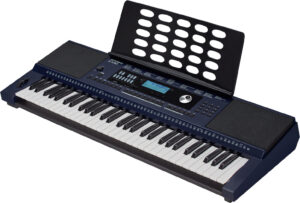 Looking for more ? Sound Town Electronics is anytime there for you to serve the best audio equipment's including  Arranger Keyboard at the range of price that you are actually looking for
Arranger Keyboard
Showing all 7 results