Yamaha Guitar – Are you planning to buy Guitar or thinking which guitar will be right for you?
Here we are with the help for you in outlining Yamaha Guitar. Yamaha is a well-known brand in the world for Musical instrument and professional Audio. Yamaha Corporation is established in Japan and has created an empire in the world for Musical Instrument Industry.
Below are the most common types of Yamaha Guitars available in the UAE Musical Instrument Market.
People love Yamaha guitar because of its beautiful design, Impressive sound and affordable price. It has guitars for all kind of people be it a learner or an expert professional music person. The brand has created a fantastic value all over the world.
Yamaha F310 is one of the most commonly used acoustic guitar in UAE. Everyone loves the metal string it has. Most of the beginners buy this guitar because it's specifically recommended by the Music teachers and instructors. On the other hand, C40 is another most sold Yamaha guitar. Yamaha C40 is the classical guitar which means it has Nylon string and it is softer to play than the metal string guitars.
There are several Musical instrument shops in Dubai and UAE. All the shops are selling different kinds of guitars however Audio Shop Dubai sells only the musical equipment that creates a value to a buyer. Which means we just don't sell only but we create a memorable value for all of our customer. We sell only the genuine Yamaha Musical Equipment in our online store and our shop located in Deira Fish Roundabout.
You can simply order Yamaha Guitars online via our website and we will deliver the next day to your home within Dubai and within 1-2 Days in all other emirates of UAE. We offer the store pick up option as well for your convenience.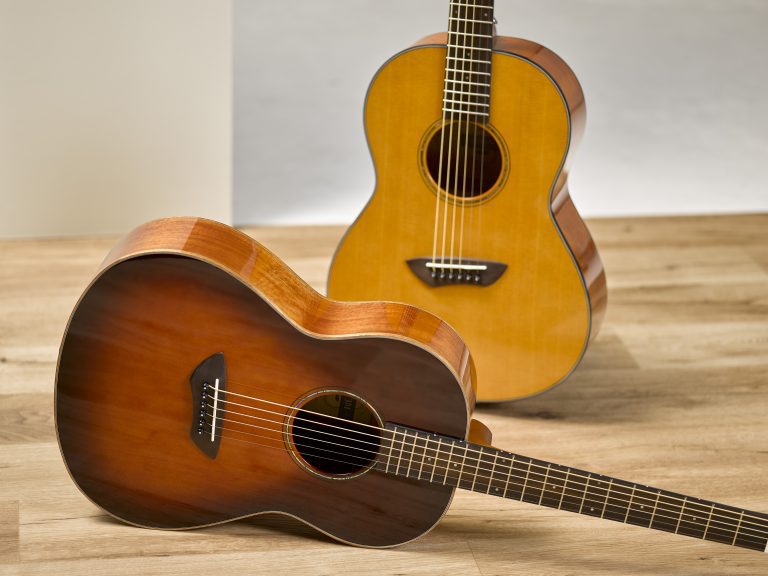 Are Yamaha Guitars Good ?
Yamaha Guitars are great and widely appreciated over the world for it's quality, design and performance. There is no doubt that Yamaha Guitars are the best in the World.
What is the best Yamaha acoustic guitar?
Choosing the best Yamaha guitar totally depends on your requirement however Yamaha F310 is one of the best and best selling guitar in UAE.
Is Yamaha better than fender?
Well, it is hard and not fair to say that Yamaha is completely better than Fender. Both are the Guitar Brands with huge number of customer base. Yamaha seems to be liked by more customer because of it's wood, string and the design.
Where can I buy Yamaha Guitars in Dubai, UAE?
Audio Shop Dubai by Sound Town Electronics is authorized Musical Instrument shop to sell Yamaha Guitar in UAE. You can get the best price and the genuine Yamaha guitars from us.