Numark is the first company to adopt and develop new technologies that took the mixing experience for DJs to the next level. With compact size and best features Numark has become the choice of millions around the world.
Numark empowers DJs with revolutionary products that seamlessly combine classic feel with cutting-edge performance capability. Over its 40-year history, Numark has been responsible for introducing hundreds of industry firsts, among them the first DJ mixer with a built-in sampler, DM1775, the first professional dual CD player, CD5020, the first hard-drive based DJ system, HDCD1, the first iOS enabled DJ systems, iDJ, and the first motorized DJ control surface, CDX, which was later incorporated into the NS7 and NS7II controllers.
The History of Numark
Numark was founded in Edison, New Jersey by Harry and Robert Kotovsky in 1971. At the time, Numark developed a significant following for its mixers, turntables, and speaker enclosures and was considered to be one of the leading manufacturers in the DJ industry during the age of Disco.
In the 80s the company made its mark again, introducing the world's first mixer with a built-in sampler. In 1990, Numark continued to innovate, introducing the world's first dual-well CD player. Jack O'Donnell, the former head of sales and marketing for Stanton Magnetics, purchased the company in 1991. By concentrating even more relentlessly on technology and innovation, the company began to challenge the status quo on multiple fronts, creating DJ equipment with cutting-edge industrial design and functionality.
As the 1990's progressed, some DJs began to use computers for their music source instead of CDs or vinyl. Rather than running from this change or dismissing it as a peripheral market, Numark embraced this innovative concept and built upon it by introducing one of the first DJ computer software controllers, the DMC-1. The DMC-1 replicated the two-component, rack-mount design and control surface of dual CD players like CD-5020, so DJs were able to make a seamless transition from using CDs to controlling software.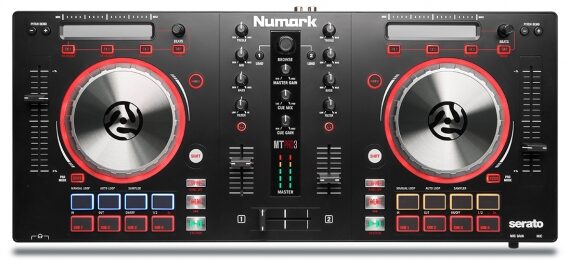 Today, Numark is the largest manufacturer of DJ equipment in the world, with global distribution and sales that double its closest competitor. In the early days, Numark mixers were the mixer to own, and today its digital DJ controllers are setting that same standard. With the introduction of the powerful NS7 motorized DJ controller, The DJ gear company fused the company's technological know-how with decades of DJ-minded product development, creating one seamless, powerful system. NS7 brought a level of performance with digital media that had never been achieved, accurately reproducing the look, feel and sound of vinyl, blurring the lines between different eras of DJing so completely that it made them virtually indistinguishable from one another.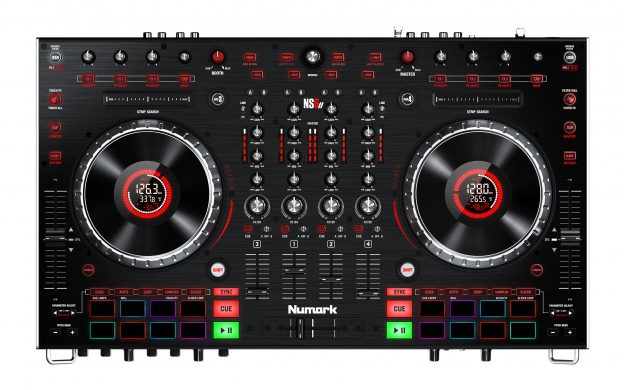 Numark Dubai Dealer – We Sound Town Electronics is the authorized Numark Dubai reseller in UAE and we offer the competitive pricing on all DJ Gears from this Brand. Call us today or visit us today.