Most Popular

Best Sellers

Top Deals
AKG WMS40 MINI Dual Wireless Professional Vocal Microphone

WMS40 Mini Dual Vocal Set Wireless Microphone System from AKG is a true plug and play wireless solution that provides clear audio sound. It can be used to capture audio in several environments for applications such as live stage, rehearsals, conferences, and more. In addition, it has an extremely long battery life of 30 hours on a single AA battery, and saves money in day-to-day operation.

Each of the two included HT40 handheld transmitters features a dynamic cardioid capsule for maximum gain before feedback. The WMS40 is a fixed-frequency system and the SR40 receiver has two 1/4″ output connectors. A universal power supply is also included.

You may click on below what's app icon and connect with on via live chat to know the best price on AKG WMS40 Dual Vocal Microphone in Dubai, UAE.

Focusrite Scarlett 2i2 Studio 3rd Gen Recording Bundle

The mic preamps now feature Focusrite's acclaimed Air mode that provides the coveted Air effect modeled on the company's legendary ISA console transformer to give your voice and instrument recordings a brighter, more open sound.

BOSS KTN-50 II Guitar Amplifier

The BOSS Katana 50 MkII is the latest installation in BOSS's esteemed line of Katana Series amplifiers. And whether you're interested in accessing its pummeling hundred-watt output section and platform-perfect 12″ speaker to amplify your existing modelers and preamps, or in building your dream tones from the ground up to the create the ultimate all-in-one gig and practice solution, take it from Sweetwater the Katana 50 MkII is a powerful tool in the hands of any electric or acoustic player.

Akai MPK Mini MK3-25 Mini Keys

For the beginner, MPK mini is a complete package with every tool you need to create hit songs from the get-go. For the working professional, MPK mini is the ultimate musical Swiss Army knife, ready to deliver on any musical task. Every song starts somewhere, so rid yourself of any roadblocks by starting your next hit with MPK mini.

Yamaha HS8 Pair (Black) Bundle with Stand and XLR Cable

Yamaha HS8 Pair (Black) Bundle with Stand and XLR Cable is specially designed by Sound Town Electronics to cater your requirement of Studio Setup. The Bundle includes a pair of HS8, Studio Monitor Stand (pair) and 2 High quality XLR Cable of 3 Meter.
Deal of the Day
Expires in:
00
:
00
:
00
:
00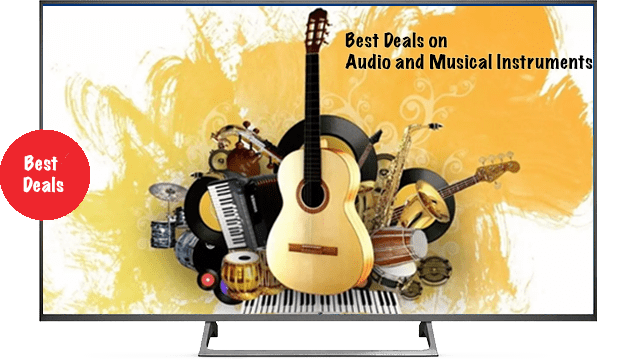 AKAI LPK25 Laptop Performance Keyboard

The LPK25 works plug and play with Mac and PC and requires no software driver installation or wall power for operation. It has four memory banks for programming and recalling settings appropriate to different software programs you use.

Arturia MiniLab Mk II Black Edition

25 note velocity-sensitive slim keyboard
2 banks of 8 high quality velocity & pressure sensitive pads with RGB backlighting
16 rotary encoders (2 of them are clickable)
2 capacitive touch sensors for pitch bend and modulation wheel
8 user presets

Native Instruments MASCHINE Mikro MK3

The Native Instruments MASCHINE Mikro MK3 is the perfect first step for music producers already using a DAW to get hands-on with their creative process, letting them tap out beats and melodies, and quickly build up loops and track ideas.

Sale!

Shure BLX24UK/PG58X-K14 BLX24PG58X Vocal System W/PG58

Shure BLX24UK/PG58X-K14 BLX24PG58X Vocal System W/PG58 is 100% original and brand new. Precision-built and available in a variety of configurations, it's the most accessible way to own the stage. Includes BLX4 single-channel receiver, BLX2/PG58 handheld transmitter
Fender MUSTANG™ LT50 Guitar Amplifier

Enjoy a multitude of unique sounds with the onboard effects—including multiple distortion, overdrive, compression, modulation, reverb, delay and octave effects.

Roland E-X50 61-key Arranger Keyboard

Powerful entertainment keyboard with professional Roland sounds, auto-accompaniment features, full-range stereo speakers, Bluetooth® audio, and more. With its stylish design, professional Roland sounds, and integrated speaker system, the E-X50 Arranger Keyboard puts musical inspiration and entertainment at the center of your world.
JBL 305 MKII 5-inch 2-Way Powered Studio Monitor (Single)

Product Description

Building on JBL legacy of high-quality sound performance, the 3 series Mk II represents an upgrade of the impressive LSR3 series. These compact, professional quality, powered studio monitors retain the LSR3 series' image control waveguide for incredible detail and imaging, and the broad sweet spot that means you get optimal sound even off-axis.

Yamaha MG10XU 10-Input Stereo Mixer with Effects

The Yamaha MG10XU analog mixer is well-suited for small, portable rigs, with its rich features and outstanding sound quality. The MG10XU's quality op-amp ensures that your mix sounds transparent and articulate.

ADAM Audio T7v 7-inch nearfield studio monitor /speaker

The T7V's beveled cabinet features a rear-firing bass reflex port affixed to a thick metal backplate that houses the analog input connections and DSP-controlled driver crossovers and equalization. The woofer's 50W Class D amplifier, in combination with the 20W Class D tweeter amp.

M-Audio BX8 D3 (EACH) Powered Reference Monitor

At M-Audio, we understand no two listening spaces are the same. Therefore, the BX8- D3 monitors custom tailors your sound to your environment, so you will always experience sonically-true, reassuringly-accurate sound reproduction.

Yamaha HS8 Black-8 inch Powered Monitor Speaker

Yamaha HS8 Active Studio Monitor Features:

8″ cone woofer, 1″ dome tweeter. Impressive 38Hz to 30kHz frequency response. Large magnets in an Advanced Magnetic Circuit design. … Room control and high-trim response controls give you optimum response in any room.

BX5 D3 (EACH) Powered Reference Monitor

M-Audio's BX5-D3 monitors excel in every way, the rightful successor to the original studio icon. Fusing superb drivers, meticulously engineered enclosures, great-sounding amplifiers, versatile control options and standardized connection facilities, BX5-D3 delivers sound quality you can trust.

Yamaha HS5I Black-5 inch Powered Studio Monitor

2-way bass-reflex bi-amplified nearfield studio monitor with 5″ cone woofer and 1″ dome tweeter. Mounting points on 4 surfaces are available. 45W LF plus 25W HF bi-amp system for high-performance 70W power amplification.

ADAM Audio T8v 8-inch nearfield Studio monitor

The T8V's extended frequency response, robust dynamic range, exemplary transient response, broad sweet spot, and compact footprint make it ideally suited for use in small control rooms for music production, video post, and broadcast applications.
Audio Store Dubai – A Leading and Trusted Music Shop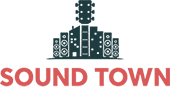 Audio Store Dubai by Sound Town Electronics offer quality audio equipment in UAE. We are committed to provide the quality audio products that is perfect for the sound system that you are looking for.
Are you looking for buying quality sound equipment in UAE? You have come to the right place. Our hand picked audio equipment are widely appreciated by the customers who buys the audio products in our online Audio store Dubai. Sound Mixers, Musical Instruments, Speakers, Microphones, Conference Equipment, Audio Interface, Headphones, Condenser Microphones, Two Way radios (Walkie Talkie), DJ Equipment, CDJs, Tour Guide System are some of the equipment category that you can buy in our online store as well as our shop located in Deira Dubai UAE. Ahuja, AKG, Alesis, Allen & Heath, ALTO, Audio Technica, Behringer, Beyerdynamic, Bose, BOYA, Casio, Dynacord, EV, JBL, Mackie, Pioneer, PreSonus, QSC, RCF, Rode, Saramonics, Sennheiser, Shure, Soundcraft, Tovaste, Wharfedale, Yamaha, Zoom are the Audio brands that we offer to our customers.
You can buy audio sound equipment and musical instrument in our website with the peace of mind as we are always available to answer any queries or concern at any time. No matter if you want to buy a Piano, Keyboard or Microphone or Sound speaker or any sound equipment in UAE, We provide you the best price at any time.
We offer Same Day delivery in most of the items purchased in our store. We also offer cash on delivery. If you are not sure of which audio equipment is right for you, you can come to our store located in Deira. Our expert team will assist you in choosing you the perfect sound equipment.
Start Buying Audio Equipment Now. You don't need to worry in what you are buying online anymore. Our shop is located in very convenient location and you can visit us at anytime if you have doubt about any audio product or simply connect us via what's app on +971 (58) 5091700